Shahabad stone price is very low than marble and granite,shahabad stones are named after the mandal of the same name, about 125 km from Hyderabad, in which they are quarried. shahabad blue and white limestone slabs are the preferred flooring material for the middle-class, which finds granite and marble expensive.tandur is the main producer and distributor of the blue limestone used for flooring and wall cladding and sometimes even for slabs,this stone is available in cut-to-size and slab size,for water proofing purpose, it is used in basement of apartment,
Shahabad Stone
Shahabad stone is lime stone,this type stone are extensively developed and the it is sold in india and all over world,However the industry has suffered in the last few months due to the agitations for and against a separate Telangana. Orders were delayed, as transport services were hit due to the agitations,this type of stone is just like kota stone Rajasthan but kota stone is very hard stone apposite shahabadi stone is very soft stone,
Shahabadi Stone price list of cut size
          Size                   Thickness                 Rate
11″x11″               25mm                   8.00/-pcs
10″x10″               25mm                  6.50rs/-pcs
9″x9″                   25mm                  4.00/-pcs.
22″x11″              25mm                    21.00/-pcs
22″x10″              25mm                    16.00/-pcs
22"x9"               25mm                     13.00/pcs.
22″x14″              25mm                     33.00/pcs.
22″x15″              25mm                    36.00/-pcs.
17"x23″             25mm                     51.00/-pcs
22″x22″              25mm                     66″.00/-pcs
23″x23″              25mm                     70.00/-pcs.
22″x28″              25mm                     87.50/-pcs.
Being a market leader of this domain, we render the best quality of Shahabad Stone. Their elegant design and appearance make these products highly demanded.

Features:
High strength
Elegant design
Alluring appearance
Impeccable finish
Durable
Sturdy construction
What is Shahabad stone?
Answer– shahabad stone is limestone found in tandur town of telangana state of india,it is available in three colour – green,grey,red and blue, shahabad stone is very soft natural limestone,it can be used for flooring of outside of houses and bungalow.
Tandoor kota stone
Tandoor kota stone is very soft and second kota of original rajasthan kota stone.it is not longer than original kota pathar
Summary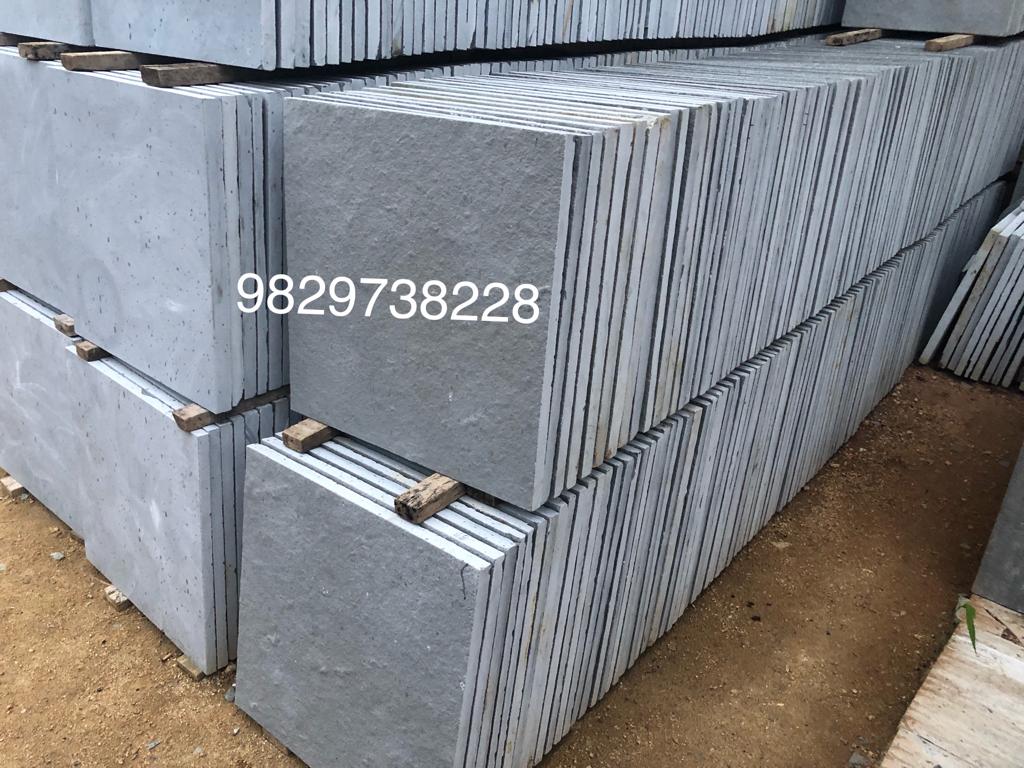 Brand Name
Product Name
Price
Product Availability