Shahabad stone price is very low than marble and granite,shahabad stones are named after the mandal of the same name, about 125 km from Hyderabad, in which they are quarried. shahabad blue and white limestone slabs are the preferred flooring material for the middle-class, which finds granite and marble expensive.tandur is the main producer and distributor of the blue limestone used for flooring and wall cladding and sometimes even for slabs,this stone is available in cut-to-size and slab size,for water proofing purpose, it is used in basement of apartment.
Shahabad Stone
Shahabad stone is lime stone,this type stone are extensively developed and the it is sold in india and all over world,However the industry has suffered in the last few months due to the against a separate Telangana. Orders were delayed, as transport services were hit due to the agitations,this type of stone is just like kota stone Rajasthan but kota stone is very hard stone apposite shahabadi stone is very soft stone.
 Shahabadi Stone price list of cut size
        Size                   Thickness                 Rate
                11″x11″               25mm                   8.00/-pcs
                10″x10″               25mm                  6.50rs/-pcs.
                9″x9″                   25mm                  4.00/-pcs.
                22″x11″              25mm                    21.00/-pcs.
                22″x10″              25mm                    16.00/-pcs.
                22"x9"               25mm                     13.00/pcs.
                22″x14″              25mm                     33.00/pcs.
                22″x15″              25mm                    36.00/-pcs.
                17"x23″             25mm                     51.00/-pcs
                22″x22″              25mm                     66″.00/-pcs
                23″x23″              25mm                     70.00/-pcs.
                22″x28″              25mm                     87.50/-pcs.
Being a market leader of this product, we render the best quality of Shahabad Their elegant design and appearance make these products highly demanded.
Features
What is Shahabad stone
Shahabad stone is limestone found in tandur town of telangana state of india,it is available in three colour – green,grey,red and blue, shahabad stone is very soft natural limestone,it can be used for flooring of outside of houses and bungalow
Tandoor kota stone
Tandoor kota stone is very soft and second kota of original rajasthan kota stone.it is not longer than original kota pathar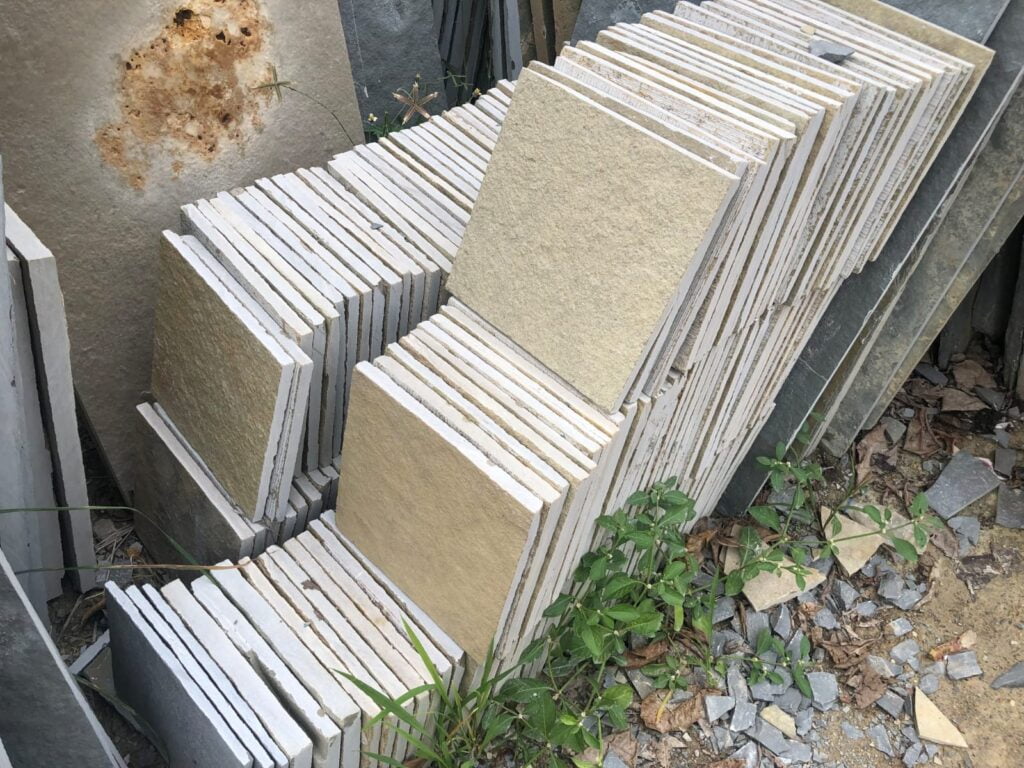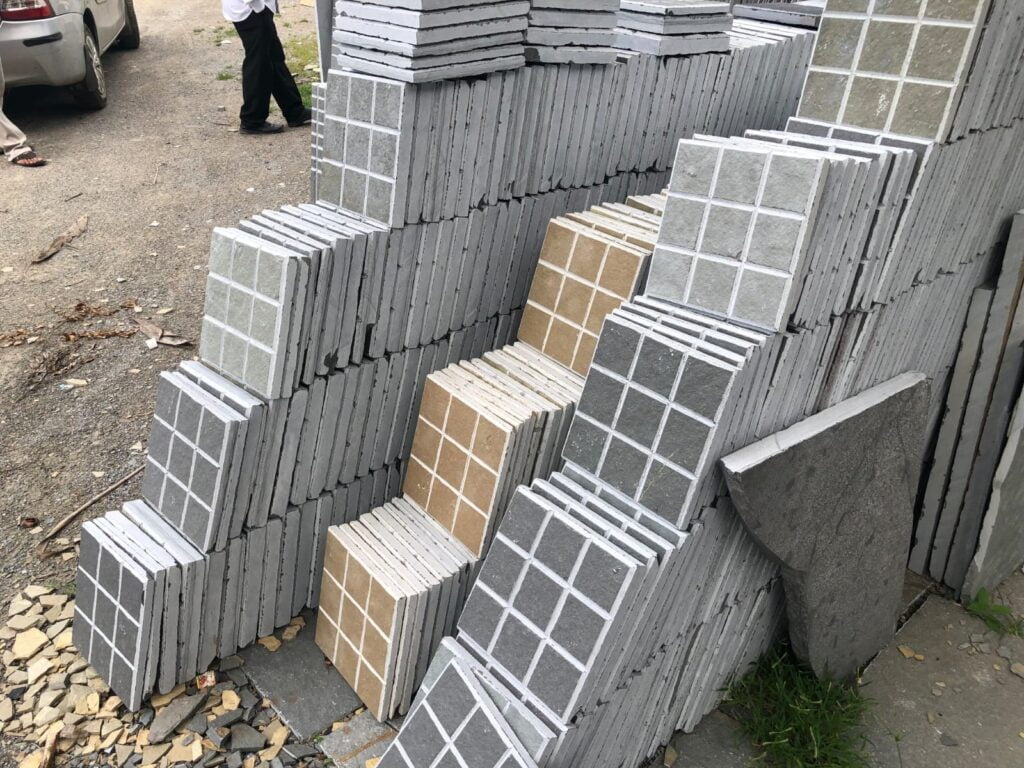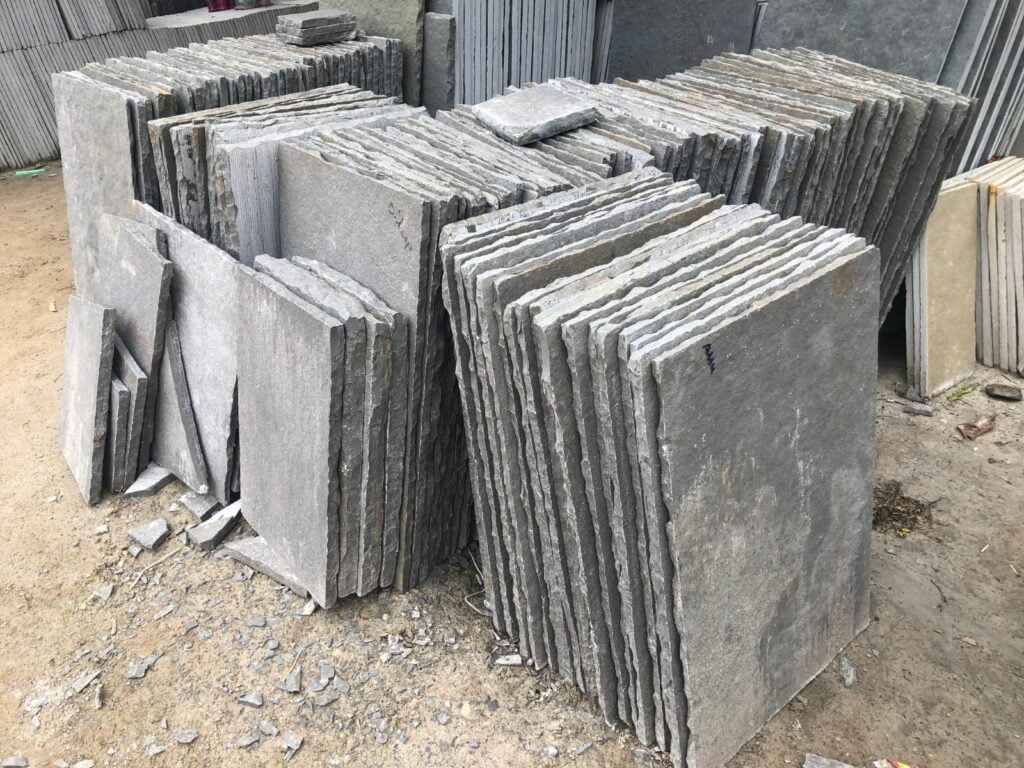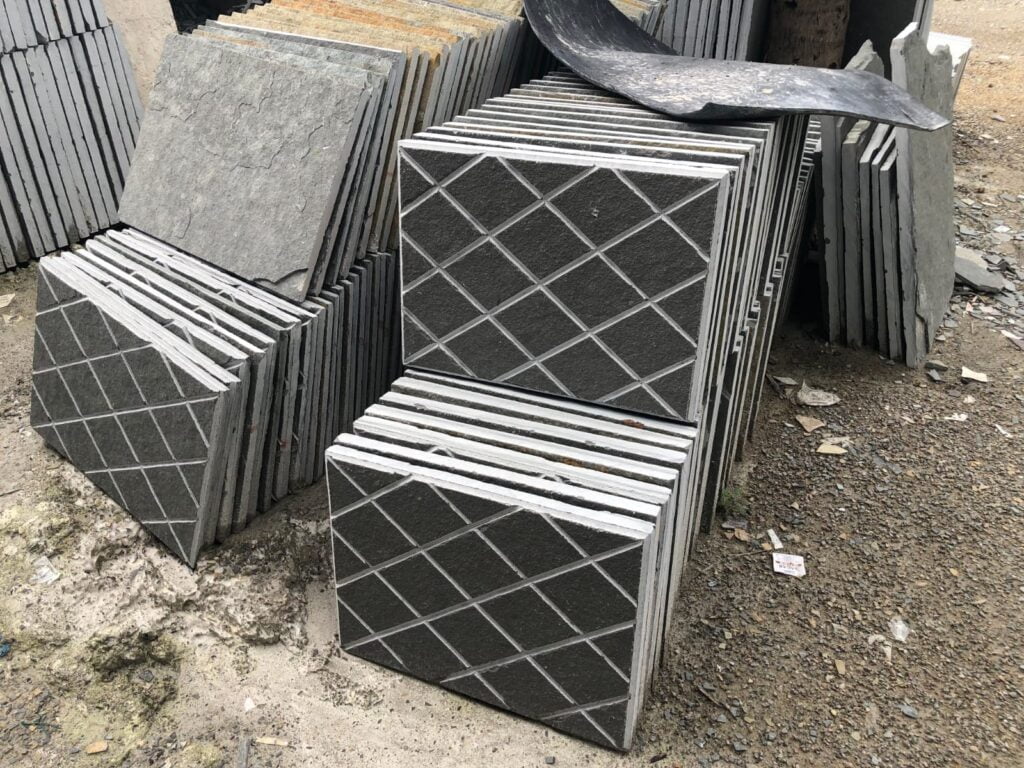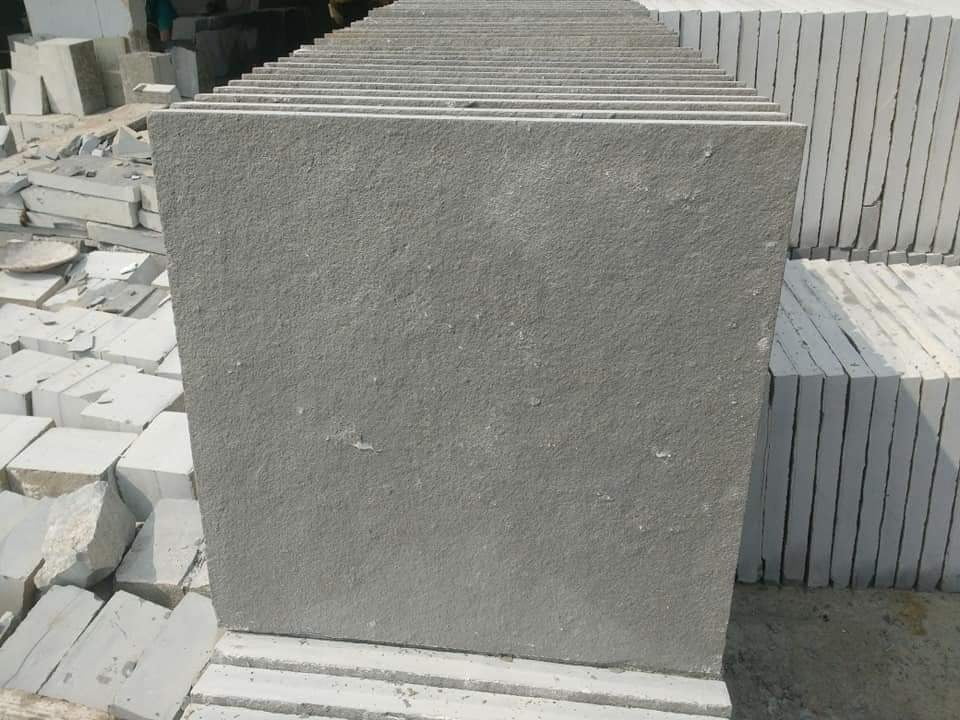 What are the advantages of Shahabad stone?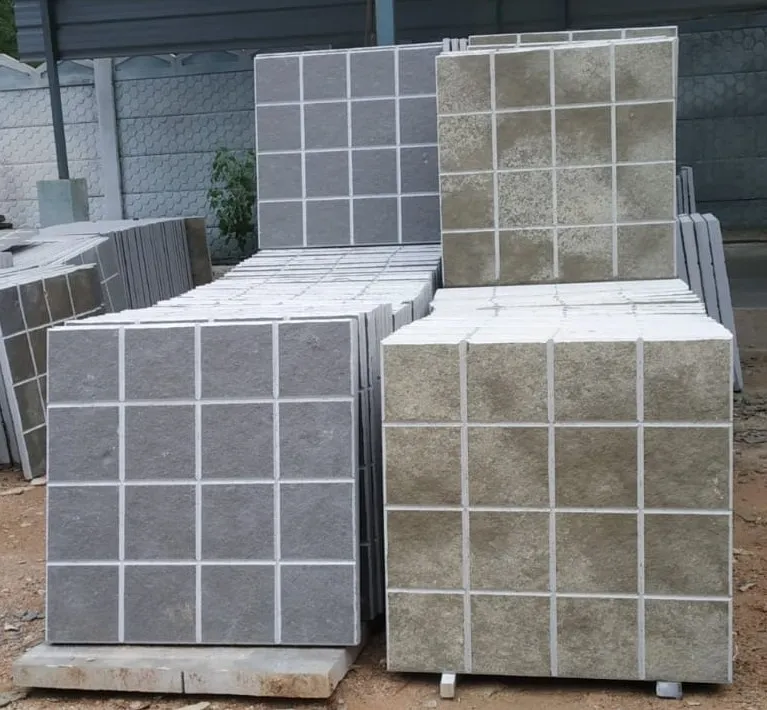 Shahabad stone, hailing from the Shahabad area of Karnataka in India, has been a popular choice in construction and home renovation projects for centuries. Its natural charm, durability, and versatile color palette are just a few of the attributes that make this stone a desirable choice for architects, builders, and homeowners alike. Here are some of the main advantages of Shahabad stone:
1. Aesthetic Appeal
Shahabad stone is known for its aesthetic versatility, providing a distinct look and feel to any construction project. It comes in a variety of colors, including hues of yellow, pink, brown, and grey, adding depth and interest to any design. Its natural, slightly uneven surface gives a rustic and earthy look, which can add a touch of authenticity and charm to your space.
2. Durability and Hardness
One of the primary reasons for the popularity of Shahabad stone is its remarkable durability. The stone is incredibly hard, resistant to scratches, and can withstand heavy loads. This makes it an excellent choice for high-traffic areas like driveways, walkways, and outdoor patios. Its toughness also means that it's long-lasting and can retain its look and quality for several years, even with minimal maintenance.
3. Slip Resistance
Shahabad stone is known for its high slip resistance due to its natural textured surface. This makes it an excellent choice for outdoor use, especially in areas prone to rain or snow. Whether you're using it for your patio, pathways, or pool deck, Shahabad stone ensures a safer walking surface.
4. Heat Resistance
Another impressive characteristic of Shahabad stone is its resistance to heat. Unlike some other stones that may crack or discolor due to extreme heat, Shahabad stone remains unaffected. This makes it an ideal choice for outdoor installations in hotter climates.
5. Cost-Effective
While Shahabad stone offers many benefits akin to high-end stones, it's usually available at a more affordable price point. This cost-effectiveness makes it a popular choice for those wanting a balance of quality and affordability.
6. Versatility
Shahabad stone's robustness and natural beauty make it suitable for a variety of applications. It's commonly used for outdoor paving, landscaping, and even interior flooring. Whether you want a natural stone pathway in your garden or a unique, rustic floor inside your home, Shahabad stone could be an excellent choice.
Despite these numerous advantages, Shahabad stone, like any natural stone, does come with a few challenges. It is relatively porous and might require sealing to prevent water absorption and staining. However, with proper care and maintenance, Shahabad stone can serve as a valuable addition to any construction or renovation project, providing durability, aesthetics, and value for money.