Naksh Stone is based in kota,Rajasthan. Our organization came into the market in the year 2008.Since our beginning, we have a tendency to area unit producing and commercialism Kota Stone,Red mandana Stone, Dholpur Stones, Mandana Stones,jaisalmer Stone & cobble stone.Apart from appearance, these product have gained wide quality amongst purchasers for his or her wide usage, massive application, nice strength, and bonded long life, of these options create these products a natural choice for customers. Our complete range is available in the wide range which includes various varieties of natural stones We export our products in worldwide.
Kota stone
Naksh Stone in Kota may be a flagship Company within the field of natural stone trade in Republic of India.We area unit one in every of the leading Mines Owner,manufacturer and bourgeois of kota stone, red mandana, and alternative natural stone found in Rajasthan region.he is the person with in-depth information and enormous experience of red mandana stone. There is no denying in saying he has been very instrumental in earning us a reputable position in market.
Red mandana stone
We strive
onerous
in meeting their
wants
with priority of Red mandana stone.Our people on work are excellent and help immensely to meet organizations' commitment with cheer. We have enough
personnel
who are highly skilled and trained to perform the job impeccably all type of mandana stone is sold out by us in kota rajastha
kota stone supplier
We are top most kota stone supplier,the complete business operations and strategies of our company are led under the astute guidance and flawless supervision of our owner Mr.Mukesh Meena, he's the person with in-depth data and massive expertise of the domain.There is no denying in saying he has been very instrumental in earning us a reputable position in the market.we strive hard in meeting their needs with priority. Our people on work are excellent and help immensely to meet organizations' commitment with cheer
Kota pathar
Rendering unflawed quality product and prompt services, we've earned a large business base all across Asian nation.Naksh stone is the one-stop destination where you can avail a huge assortment of kota ptahar.owing to the priority to serve flawless quality products,various stringent quality tests are conducted,from the terribly initials stage of sourcing of stones to the ultimate dispatch of within the market.For fuller assurance of the product, the tests are performed under the supervision of our quality control executives.We have a spacious warehouse that is loaded with all the advanced tools and mackineries that assist in the safe & sound storage of the kota pathar.The internal segmentation of the warehouse as per the class of the product has eliminated the chaos and resulted in timely delivery.Additionally, customers are eased with the availability of the natural stones at the most affordable prices and within the stipulated time frame
Cotta Stone
We offer a good vary of product like cotta stone, rough cota stone And kota prepared created tiles,Our customers will avail the offered arenaceous rock & marble stones in numerous –sizes, colors, finishes, patterns, shapes and designs, as per their requirements. Some of the places where the offered stones find wide applications are swimming pools, commercial buildings and hotels.Owing to their sleek end, elegant style, attention-getting look and sturdy construction, these arenaceous rock & marble stones square measure extremely demanded.We export our product in worldwide.
Kota stone sizes & thickness
Cota stone cut -to- size – 11″x11″,22″x11″,22″x22″,23″x23″,22″x28″,17″x23″,16″x22″…..
Cota stone slab size – 2'x2′,2×3,2'x4′,2'x4′,2'x5′,2'x6′,2'x7'………
Thickness – 18-24mm or 25-32mm
Uses – interior & exterior flooring
Stone type – lime stone
Color – green,blue & brown
Finishing sort – natural,semi-polished,high-polished,mirror polished,leather finished,River wash & short blast
Cotta Stone price list
Size Thickness Rate
11″x11″ 25mm 8.00/-pcs
10″x10″ 25mm 6.50rs/-pcs
9″x9″ 25mm 4.00/-pcs.
22″x11″ 25mm 21.00/-pcs
22″x10″ 25mm 16.00/-pcs
22"x9" 25mm 13.00/pcs.
22″x14″ 25mm 33.00/pcs.
22″x15″ 25mm 36.00/-pcs.
17"x23″ 25mm 51.00/-pcs
22″x22″ 25mm 66″.00/-pcs
23″x23″ 25mm 70.00/-pcs.
22″x28″ 25mm 87.50/-pcs.
Summary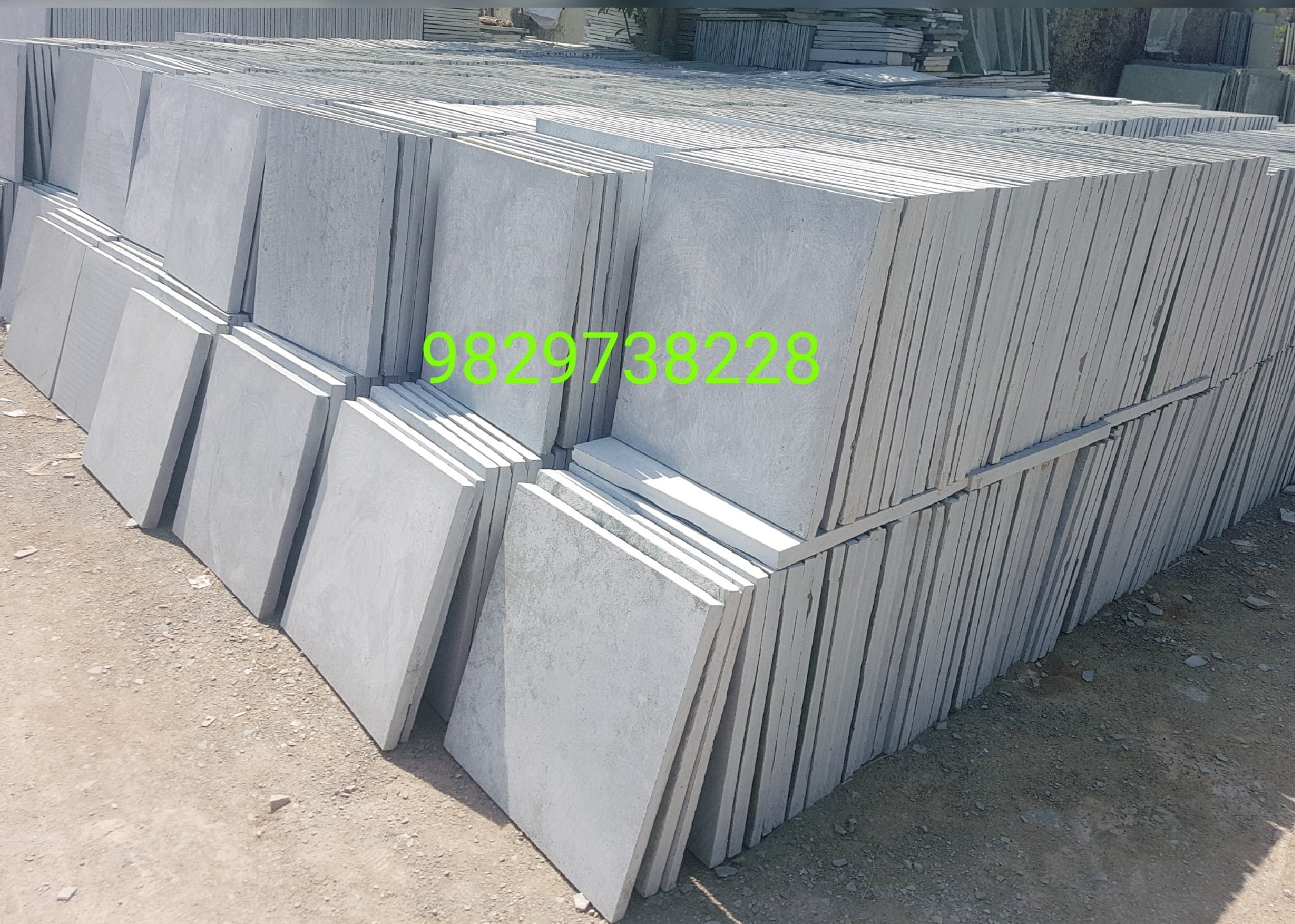 Author Rating
Brand Name
Product Name
Price
Product Availability