Parking tiles from natural stone tiles – Naksh Stone offers a perfect solution for your outdoor or parking tiles with it's kota stone parking tiles range. These parking tiles are made from naural limestone.parking tiles that are classy and elegant in looks. It must add a vibrant and colourful backdrop to the extensive parking spaces.Presenting an exclusive range of heavy-traffic parking tile solutions. Our premium Parking Tiles range offers unique designs and innumerable functional.
Parkig tiles
Presenting an exclusive range of heavy-traffic parking tile solutions. Our premium Parking Tiles range offers unique designs and innumerable functional benefits; each tile has been crafted to match your refined taste.superior quality, durability, and versatility characterize Johnson Endura Parking Tiles. Our Fully Vitrified Tiles provide homogenous colour throughout the tile along with seamless finish.
with surface hardness value greater than 8 (MOH scale), our rugged parking tiles are equipped to sustain massive traffic and heavy vehicular movement. Naksh stone parking tiles do not wear and tear even when subjected to heavy footfall.since the pigment present in the tile body makes the stain non-noticeable, the tiles largely remain anti-stain and anti-scratch. The tiles do not lose their colour even in extreme weather conditions and are impervious to frost and thermal shock too.
Naksh Stone parking tiles also feature low water absorption, slip resistance, easy installation, simple maintenance, etc., making these tiles an excellent choice.
All about Parking Tiles
Check before buying Outdoor Parking Tiles
Naksh Stone products are well known and established for heavy-duty parking tiles. Available in multiple sizes and thicknesses, the wide range of Endura tiles delivers all three significant components viz durability, functionality, and Aesthetics.this is the area where one needs heavy duty performance of flooring. Tiling brings the element of ease of maintenance and aesthetics. But the critical point is high breaking strength and skid resistance.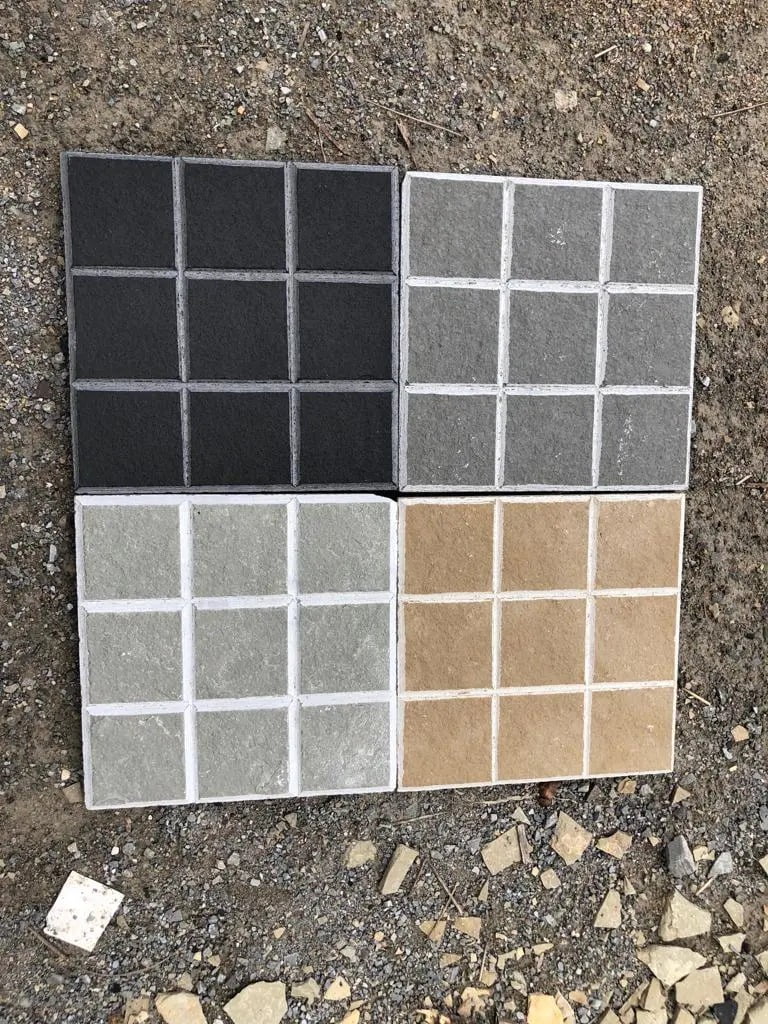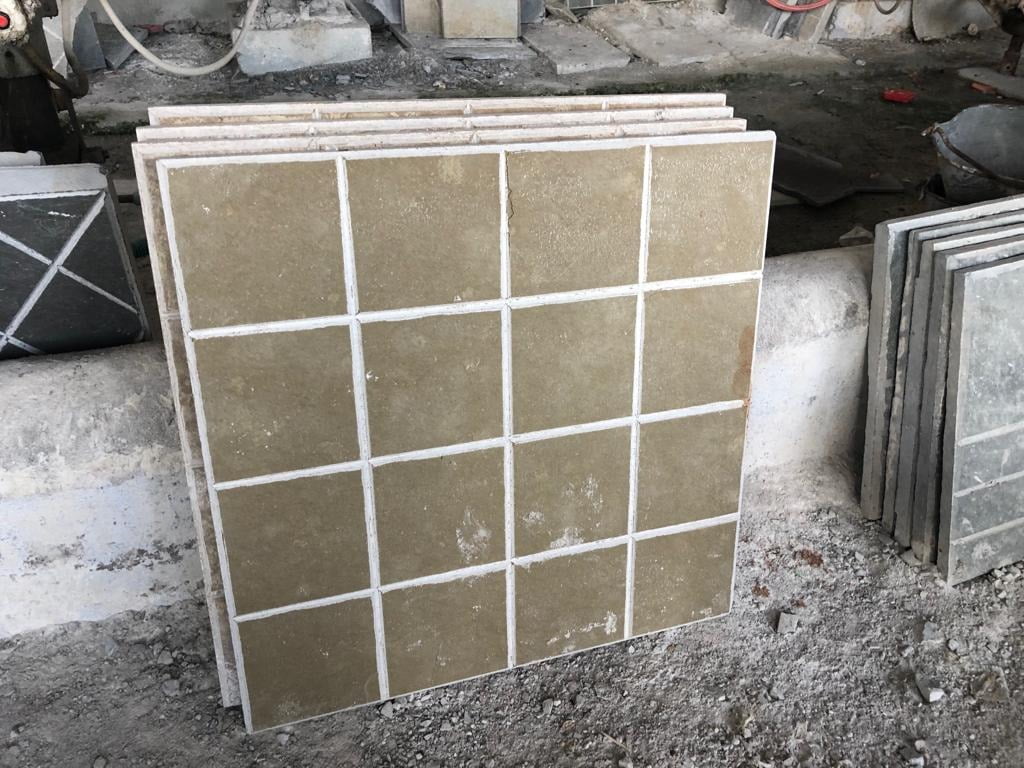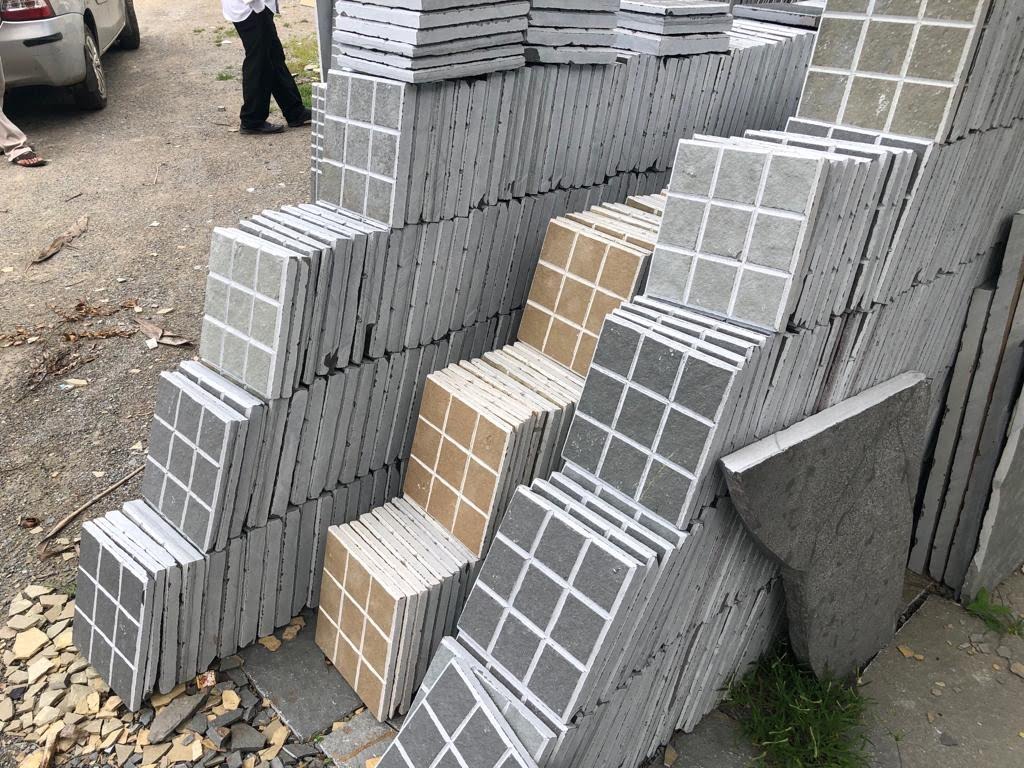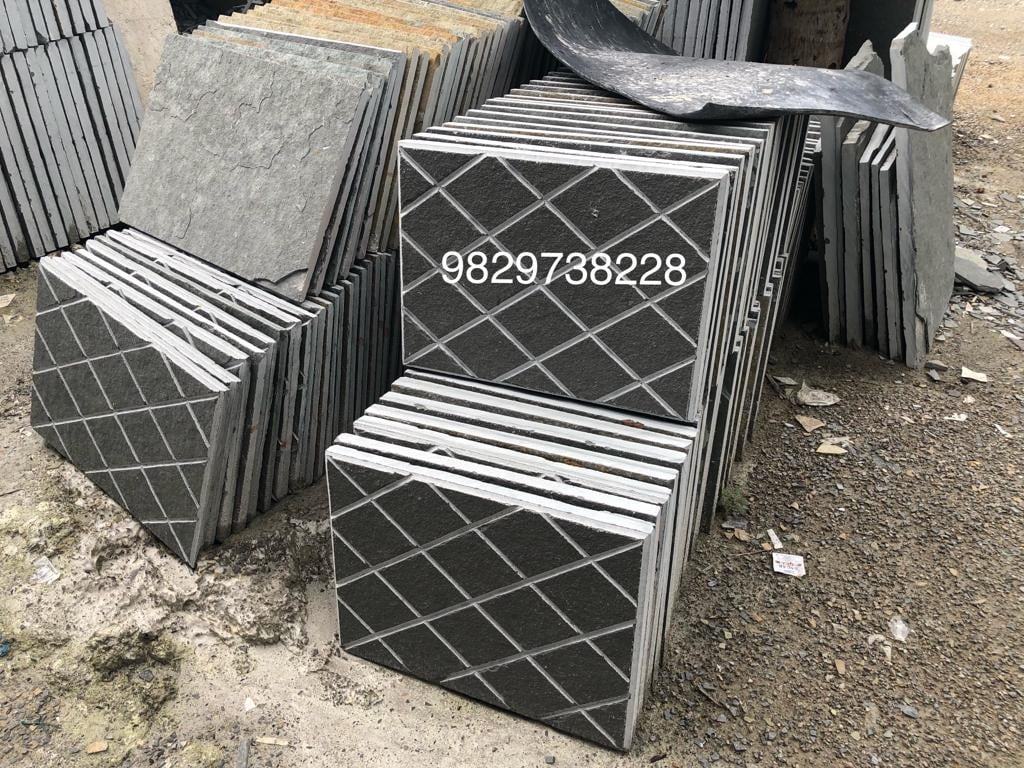 2×2 parking tiles price
Price – 50/-sq ft 
Finish – gloss
Material- limestone
Thickness- 20mm
shape – Square
Modern parking tiles designs
Naksh Stone  – Offering Natural Stone Modern Parking Tile, Thickness: 20 mm at Rs 40/square feet in Ramganj mandi, kota, Rajasthan.
Depending on whether you are looking at a house parking area or industrial parking for heavy vehicles, strength will be the first parameter to check. Different flooring materials offer varying degrees of tensile or mechanical strengths. This is usually denoted in the load-bearing capacity of the tile.
Natural materials like granite, limestone, and quartzite are quite strong and make for an easy choice for parking. However, sourcing and quality of the material are often difficult to achieve at all locations. So, you may consider the full body vitrified tiles like Johnson's Marbonite, or Endura series for the role.
Parking tiles design
Tiling your parking area is akin to completing the looks and experience of your building. Without the texture offered by the tiles, the area looks like an incomplete construction. Also, in public places using tiles could be necessary due to the need for guiding the vehicles and marking safety lines. 
Here are the things you need to consider while selecting tiles for the parking area:
Material strength – load-bearing, surface hardness, heat and weather temperament
Slip resistance or surface grip
Different materials for outdoor and indoor usage
Choice of patterns and appearance
1×1 parking tiles price
Having a vast portfolio of parking tiles, Naksh stone  has equipped the pavement by 1×1 Parking Tiles price – 28/-sq ft  with right style, manufactured using inkjet printing technology. These parking tiles would definitely suit your unique needs at an affordable price.
The grip is another parameter you should consider. Although glossy tiles look better, you wouldn't want vehicles slipping on them. Also, the Indian environment is prone to dust and water clogging, which can cause issues with surface resistance.
Natural stones like granite and quartzite, while durable, often lack a substantial all-weather slip resistance. This is one area where manufactured tiles give you more confidence. With full-body vitrified tiles like Johnson Endura, you can choose the slip resistance you need with the flooring.