kota stone exporters in Rajasthan india,we prepare kota stone natural hand cut for export quality just like blue and gold color kota stone,Kota Stone is a fine-grained variety of limestone, quarried at Kota district, Rajasthan, India. The rich greenish-blue and brown colours of this stone are popular. Other colors are black, pink, grey, and beige. It is an excellent building stone. It is mainly used for exteriors, pathways, corridors, driveways, balconies, commercial buildings etc.Polishing brings a shine and smoothness to the surface of stone after cutting into pieces of different sizes and thickness.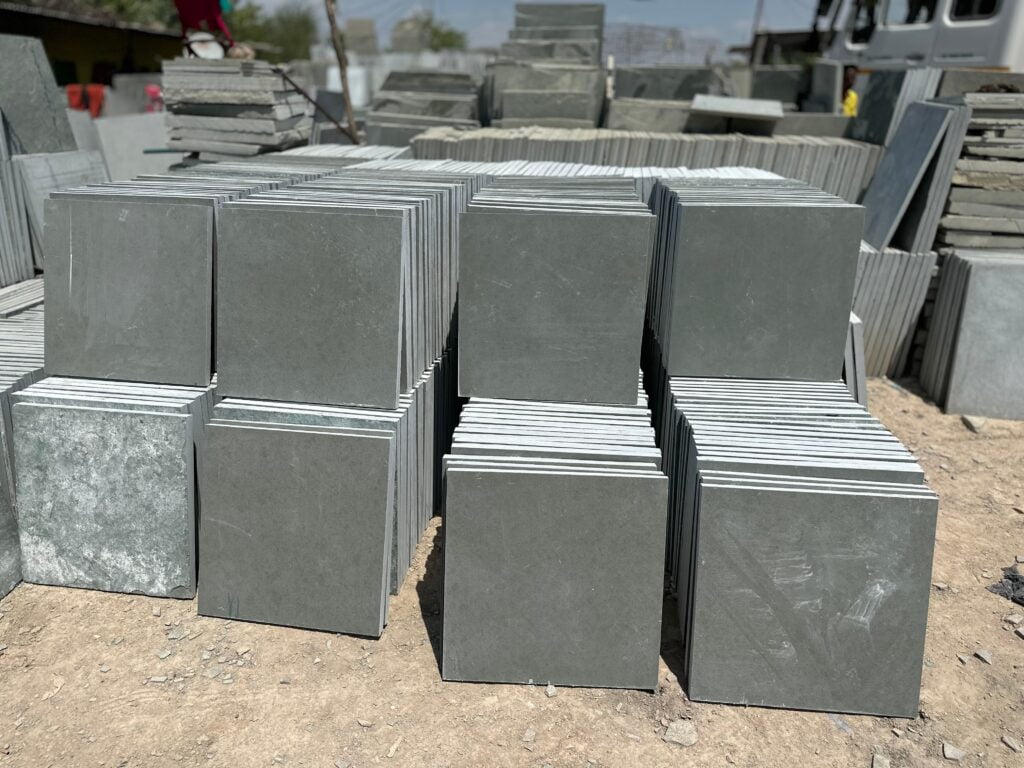 Export quality kota stone featurers
Size – 550×550,
Color – blue,black,brown and yellow
Thickness – 20-30mm
Surface – natural and hand cut edges
Origin -Kota Rajasthan
Advantage of kota stone exporters
It is hard, non-porous and a homogeneous material which can be widely used in different areas.
It is not water absorbent and is anti-slip hence is the most perfect and hygienic flooring for humid areas.
It is very strong and long lasting.
The stone can be polished again if a fresh appearance is desired.
Kota is resistant enough to fit to any climatic conditions – dry, humid or cold.
It forms a heavy cum strong base for kitchen countertops. In many cases granite or marble slab counters are fixed on top of the Kota stone base.
It is economical, easily available and most durable natural stone available.
It is a very good reflector of heat making it comfortable to walk on.
They are available in slabs and tiles form and extremely cost effective as compared to other stones.
It is economical, easily available and most durable natural stone available.