Blue kotastone is attractive flooring of kota stone,Cotta stone is very hard stone it is not obser water,it is anti-skid kota stone,It is a type of stone very famous and strong and a variety of kota stone so it  is mainly used as the building stone in the construction of pathways, corridors, balconies, footpaths and also used as many other purposes like even in flooring. After polishing this stone it gives glittering shine and smoothness to the stone after cutting into appropriate pieces and thickness, It is even popular for its low price and charming colors available in the market. eyes as well.
Blue kota stone
Cotta stone has very fine finish and a promise of high level durability to the user for a best results delivered. It gives best results in various flooring and cladding. the colour is mesmerizing and soothing to the eyes therefore many people used cota blue limestone indoor flooring,
Feature
Available size – 2×2,2×3,2×4,2×6, …. ( in feet)
Thickness – 20-32mm
Product id – green709
price – 12.00rs./-sq.ft.
Availabilty- in stock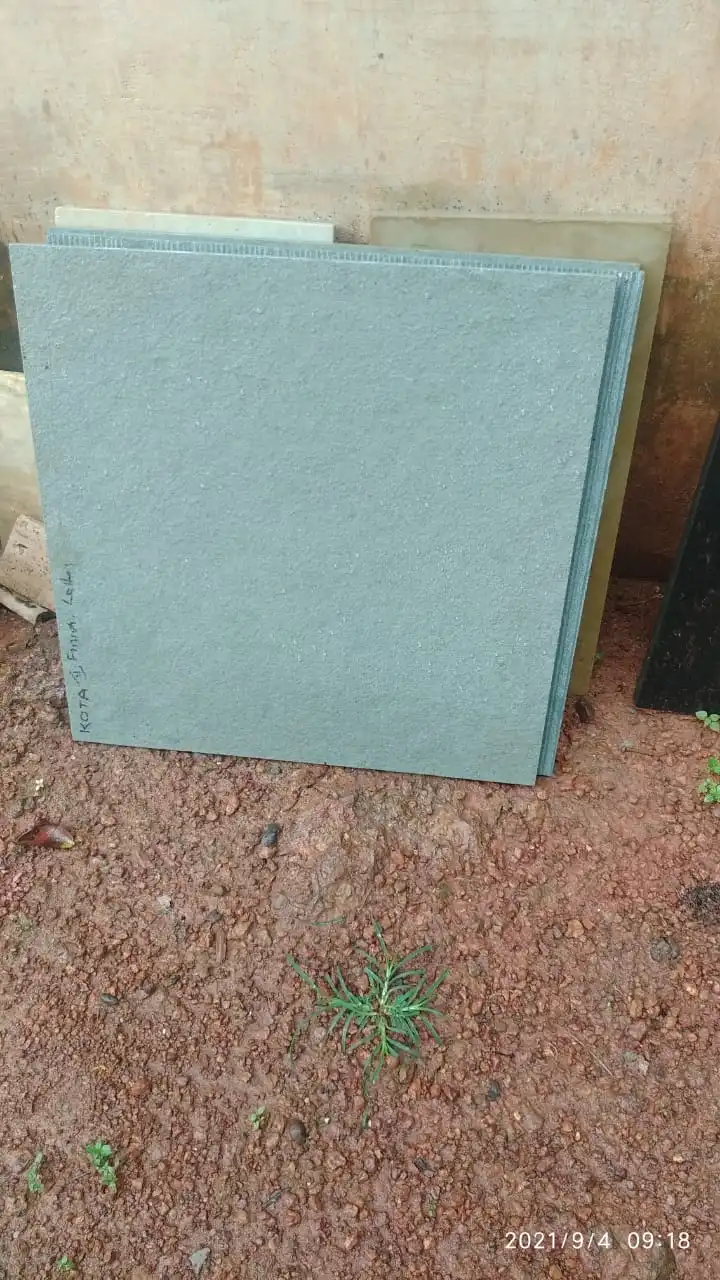 Blue kota stone tiles
Blue kota stone used in natural surface like leather finished or River finished type, for Rough kota stone flooring out side the banglow and farmhouse,antique look of Rajasthan kota stone.