Looking for premium Kota stone tiles? Choose our reputable Kota stone tiles manufacturing company for superior quality and excellent service. We are a trusted supplier with years of experience, providing durable and aesthetically appealing Kota stone tiles at competitive prices. Contact us today!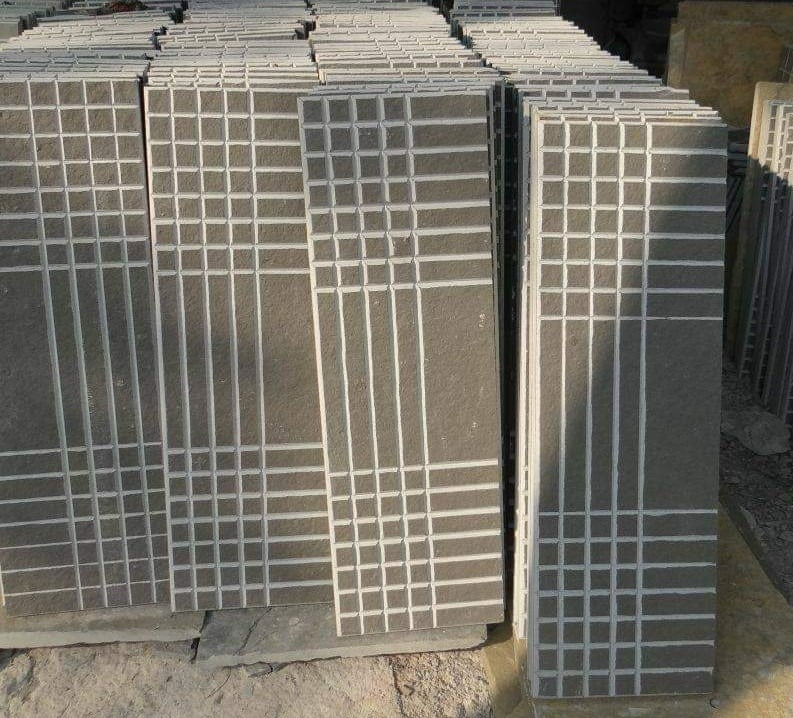 kota stone tiles manufacturer
Located in the heartland of Kota, Rajasthan, Naksh stone , "Kota Stone Tiles Unlimited," is one of the leading manufacturers and suppliers of high-quality Kota Stone Tiles. With an established presence in the industry for over 30 years, we have continually delivered superior quality products that elegantly blend the charm of traditional stone masonry with modern manufacturing techniques.
Our manufacturing unit is equipped with state-of-the-art machinery that enables us to deliver a vast range of designs, sizes, and finishes to meet the varied needs of our customers. We source our Kota stone directly from the quarries in Rajasthan, ensuring that we use only the highest quality raw material in our production process. This commitment to quality is reflected in the durability, uniformity, and stunning aesthetics of our Kota Stone Tiles.
We offer a diverse range of Kota Stone Tiles, from rich green to vibrant blue and classic brown shades, ensuring we can cater to a wide array of architectural and interior design requirements. Our tiles are perfect for various applications, including flooring, wall cladding, countertops, and exterior paving, thanks to their non-slippery surface and low water absorption rate.
At Kota Stone Tiles Unlimited, we are not just manufacturers but also innovators. We constantly update our catalogue with new designs inspired by both contemporary trends and traditional Indian aesthetics. We offer both polished and unpolished tiles, giving our customers the flexibility to choose based on their preference for a glossy or natural matte finish.
Our team of experienced professionals is dedicated to ensuring the highest customer satisfaction. We assist our clients in selecting the right type of Kota Stone Tile for their project and provide guidance on maintenance to help preserve the tile's beauty for years to come. We also ship our products across India and globally, ensuring that our quality Kota Stone Tiles can enhance spaces worldwide.
Choose Kota Stone Tiles Unlimited for all your Kota Stone Tile needs and experience the unrivalled quality, superior customer service, and the timeless beauty of our products.