Its a grey colored square shaped stone which comes in diffrent sizes & thickness.Its very low budgted and full of strength.Its one of the toughest stone.Kota Stone in Old Delhi (कोटा पत्थर, दिल्ली) · Kota Black Limestone, For Flooring, Thickness: 20mm · Red Kota Brown Limestone, For Flooring, Kota Stone Tiles Our Kota Stone Tiles are the best stone for Flooring in commercial projects buildings etc Our Kota Stone Tiles are available in different sizes like 22 x 22,Kota Blue Natural Lime Stones Our Company are producing varieties of Lime Stones kota stones The range of lime stones supplied by us includes kota blue natural kota blue honed,Natural stone (kota stone) tiles are timeless and not effected by fashion trends as each natural stone is a unique formation. Your flooring will always look stylish and classy in its own way.There is no disagreeing that natural stone tiles are beautiful and been used for a long time.
Kota Stone In Delhi (कोटा पत्थर, दिल्ली) – Naksh Stone
Kota stone tiles are durable and strong material for flooring.
Natural stone tiles are not inclined to breaking or discoloration, giving you one less thing to worry about.
Kota Stone tiles do not store dust, hairs, or skin particles, providing an ideal floor to keep clean.
Kota stone tiles add a warm feeling to a room with their rich, natural colours and lenient textures.
Type:Floor Stone Tiles, Stone Tiles, Wall Stone Tiles
Features:Attractive Look, Perfect Shape
Usage:Flooring, Roofing, Wall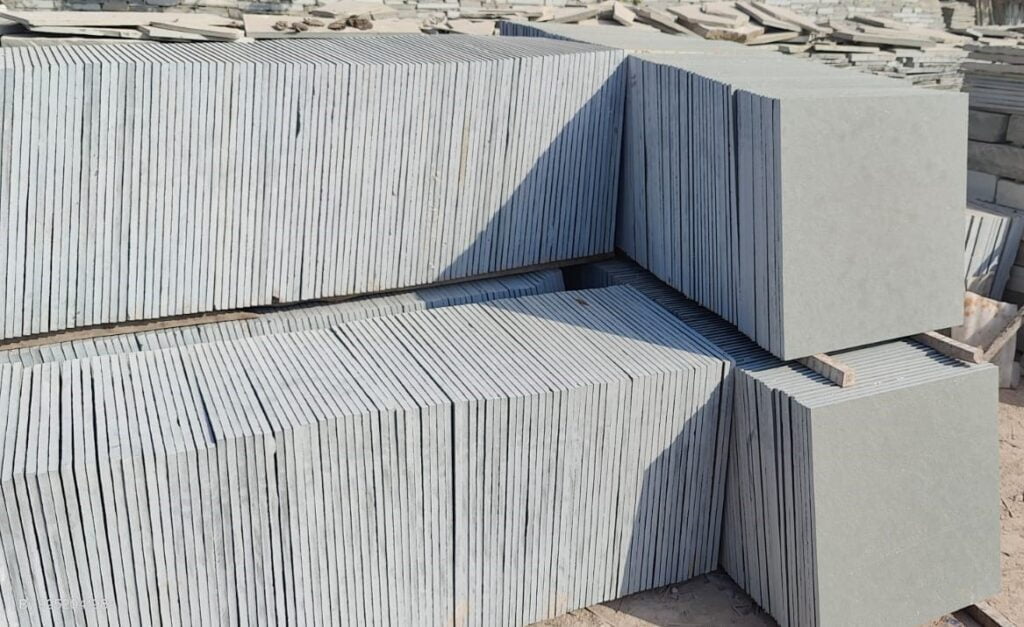 Commercial quality kota stone price in dehli 
size      thickness        Rate
22×22    20mm     100/-pcs
22×16    20mm     90/-pcs
22×22    25mm     108/-pcs
22×28    20mm     130/-pcs
note- unloading and Gst-5% are party scope.